What Is Earnest Money
99% of the sellers out there in Ohio will require a buyer to put down some earnest $$ on a purchase contract. In Cincinnati, 1% is customary.
What is earnest money? The state of Ohio defines it as:
When a buyer extends an offer to purchase a property, the buyer will make a good faith deposit, called an earnest money deposit, in order to show that they are serious about the purchase of the home and that their offer is bona fide. Earnest money deposits, however, are not required to have a valid contract.
The amount can vary based on the value of the property, the amount of the down payment and the buyer's share of the closing costs. Some buyers will make larger earnest money deposits in order to make his or her offer more attractive to the seller. At closing, the earnest money becomes part of the down payment.
After the offer is accepted, the earnest money deposit becomes part of the contract and is deposited into an account held by the principal broker. The principal broker is responsible for on-time, proper deposits and proper handling of the funds. If the buyer defaults on any portion of the contract, the buyer may forfeit the deposit to pay for any damages incurred by the seller. Such damages will probably include the cost of having the property off of the market, guaranteeing that the seller might have had other potential buyers that are now no longer available.
Source: Revised Code Chapter 4735.18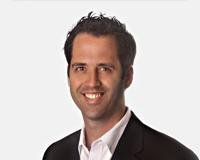 Author:
Jon DeCurtins
Phone:
513-600-7231
Dated:
May 5th 2016
Views:
1,152
About Jon: Jon is the Lead Agent for "The DeCurtins Team," one of Cincinnati's top real estate teams. The DeCur...