Why Every Homeowner Should Own A Home Warranty
Every homeowner should purchase and have a Home Warranty for their home. Why? A homeowners warranty covers items which are not included in your Homeowners Insurance Policy. Your insurance policy typically covers disasters. A tornado levels your home; your insurance policy allows you to rebuild. A tree falls into your home; your insurance pays for the repairs.

What happens when you are a homeowner and your A/C quits? your furnace quits? Ever have an oven just quit working? Typically, for a homeowner these are all "out of pocket" often expensive repairs. Have you ever noticed that these usually happen at the most inopportune times? A Homeowners Warranty is comparable to medical insurance for yourself or your kids. At some time point in time, you are going to need it and you will have to use it. We never feel comfortable without health insurance. A Home Warranty typically is the same thing and can provide the same peace of mind. Unfortunately, most people are not familiar with these warranties or think that they are too expensive. A warranty covers the items in your home that an insurance policy typically does not cover. It will cover items like the A/C, the furnace, most appliances and even a swimming pool filter. It covers these items from "normal wear and tear" and is a separate contract that covers repairs or replacement of these items usually for a period of one year. Premiums for basic coverage can start for as little as $385 a year (roughly $32 a month) for coverage. How does it work? All items to be covered have to be operational at the time of coverage. Example: Your appliances, a/c, and furnace are all functioning and you decide to purchase a warranty. A few months later, your air conditioning fails and won't cool your home. You call your provider for the warranty. They dispatch a certified HVAC company from their network of local providers (much like an approved list of doctors on your medical coverage) to come and repair your air conditioning unit. If it can't be repaired, they will replace it. Yes, there is a co-pay just like going to the doctor's office. But let's face it as a homeowner, you are going to have maintenance costs and repair costs. I would much rather pay a small yearly premium and a smaller co-pay than have to pay thousands for a costly repair all at one time. If you are selling your home, I recommend purchasing a warranty and offering it as "plus"or an additional selling feature of your home. Especially, if you own an older home. If you are purchasing a home and it isn't offered by the seller, ask for one when you write an offer. It is a small price to pay for peace of mind on an often expensive investment.

Always, make sure that you research and compare purchase of your warranty just like you would for an insurance policy. Compare companies and premiums. What does one offer over another and who offers the best for your dollar.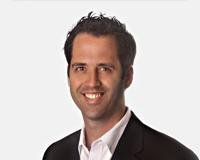 Author:
Jon DeCurtins
Phone:
513-600-7231
Dated:
April 23rd 2014
Views:
1,762
About Jon: Jon is the Lead Agent for "The DeCurtins Team," one of Cincinnati's top real estate teams. The DeCur...